Whovian Gift Guide
Seasons greetings, Mile High Who!
Brrrrr. Beautiful Colorado has been hit with a cold spell and we've gotten a decent snow! Just enough snow to make the morning commute interesting, but not enough to really grind things to a halt. I don't know about you, but snowy days really get me in the holiday spirit. Even more so when I can sit inside my house, with chili on the stove and a mug of hot chocolate in my hands, but that isn't always the case. Thinking of the upcoming holidays does remind me that I am far behind on my shopping. With that in mind, here's a holiday gift guide for the special Whovians in your life!
(Just as a note, this is all my own opinion, I am not paid to endorse anything, nor does this represent the views of anyone by myself).
Charity Donation
---
We all know the Doctor is kind, and loving, and has anyone ever counted how many times he's saved Earth?! It's higher than I can count. So why not do what the Doctor does and give your loved ones the gift of helping out the world in some way. It can be big or it can be small, but really does your dad need another tie? Or another kitchen uni-tasker? There are a lot of great charities (and some not so great ones, so beware) that can help you give back. Here are some of my favorites:
Heifer International – Give the gift of a goat, cow, flock of chickens, bees, knitters basket to a family in need. "We empower families to turn hunger and poverty into hope and prosperity – but our approach is more than just giving them a handout. Heifer links communities and helps bring sustainable agriculture and commerce to areas with a long history of poverty. Our animals provide partners with both food and reliable income, as agricultural products such as milk, eggs and honey can be traded or sold at market."
Direct Relief – "Direct Relief is a humanitarian aid organization, active in all 50 states and 70 countries, with a mission to improve the health and lives of people affected by poverty or emergencies."
Doctors Without Borders – Can't talk about gifts for Whovians without a Doctor joke right? But seriously…"We are Doctors Without Borders/Médecins Sans Frontières (MSF). We help people worldwide where the need is greatest, delivering emergency medical aid to people affected by conflict, epidemics, disasters, or exclusion from health care."
There are many many more charities to choose from. Pick one that speaks to you, or speaks to your loved one.
Doctor Who on Etsy
---
Do you want to know where you can find a TON of unique Doctor Who goodies (psst – and other geeky things too)? Esty! If you don't know about Etsy, it's a website that is filled with materials or uniquely made items:
Etsy is a marketplace where people around the world connect, both online and offline, to make, sell and buy unique goods.The heart and soul of Etsy is our global community: the creative entrepreneurs who use Etsy to sell what they make or curate, the shoppers looking for things they can't find anywhere else, the manufacturers who partner with Etsy sellers to help them grow, and the Etsy employees who maintain and nurture our marketplace.
I am trying to resist the urge to go and post photos of everything, because wow, so many good things. Do yourself a favor and follow the link (Esty) and check it out. But if you want to get something before the big day, hurry and pull the trigger. Handmade gifts and holiday shipping will bite you if you wait too long!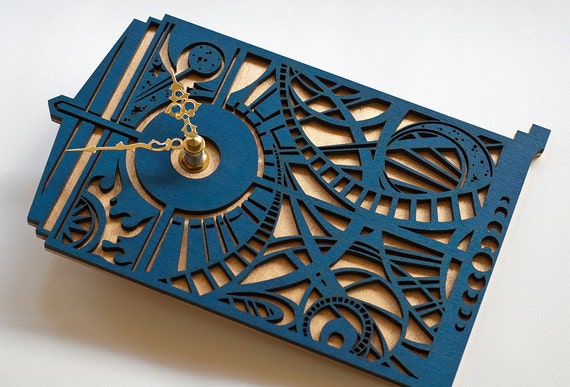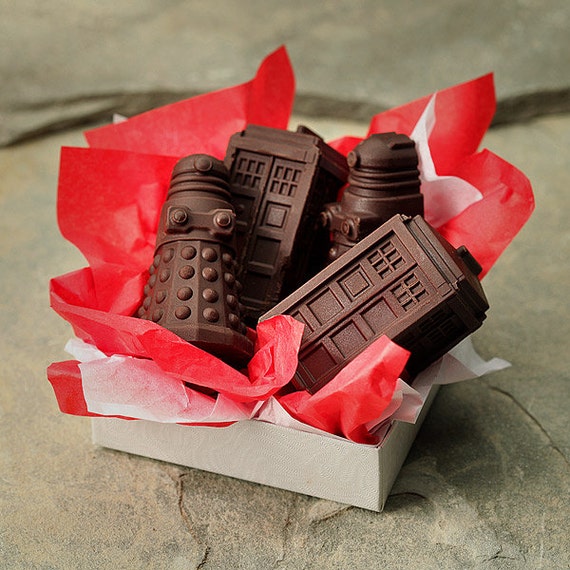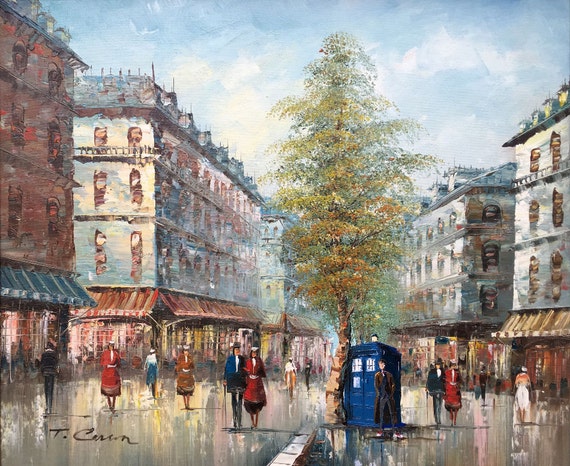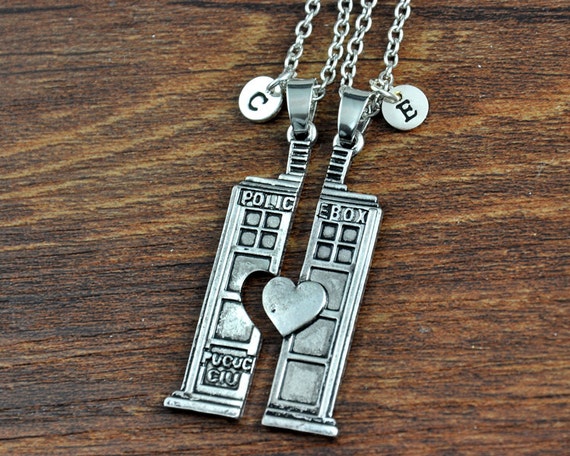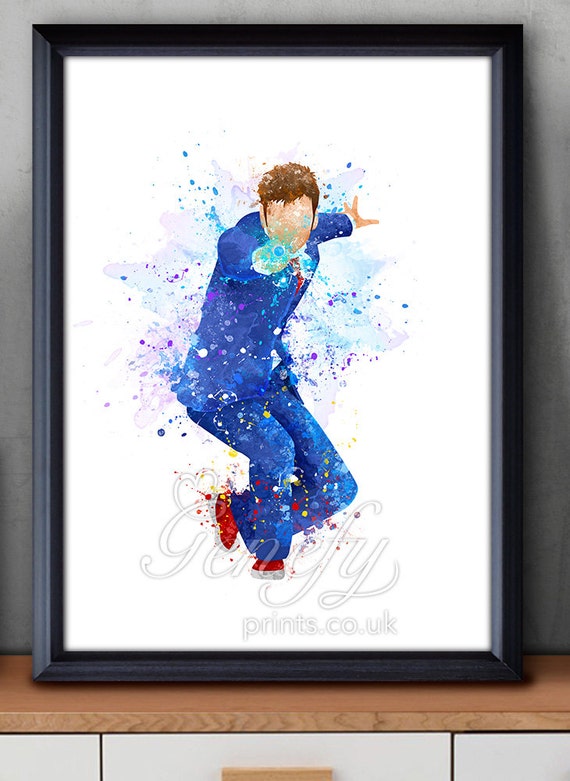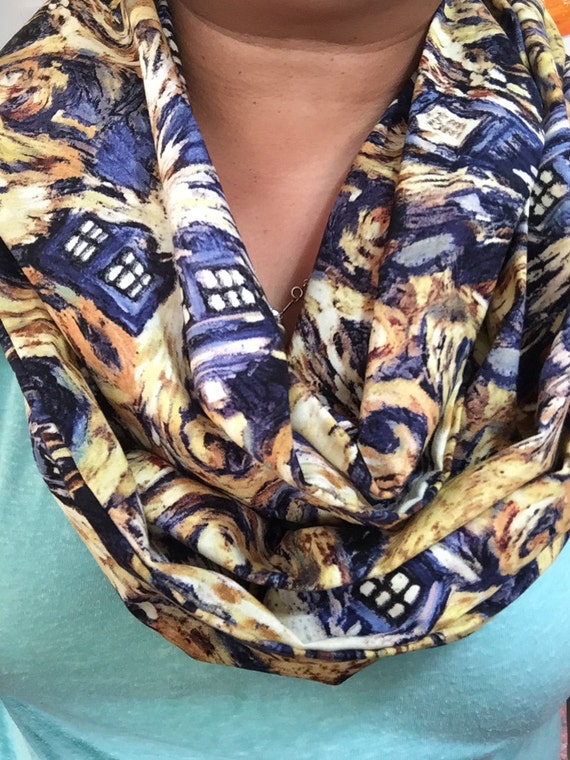 ThinkGeek and BBC Shop
---
Lastly the easier to get a hold of, more commercial (but don't get me wrong still awesome!) set of places to look:
ThinkGeek – a place for all things geeky and quirky and fun. If you're looking for bed spreads, Christmas decorations, pj's, beach towels, and sonic screw drivers this is one of the places you can go and collect them all!
BBC Shop – I bet you didn't know that you could do your holiday shopping based on your favorite Doctor? Well at the BBC shop you totally can. Favorite Doctor, or pick up some DVD's, or even a themed cookbook
There's a ton more places you can get gifts for the Whovian in your life, and don't discount doing some homemade gifts either! So let's hear from our Mile High Who family, what have you seen that's a must have? Any special charities you'd like to recommend? While you think about that, I'm going to go back to watching the snow fall and wishing for a safe and ice free commute in the morning!